Registering NCover Collector
After Collector is installed, the registration screen will display.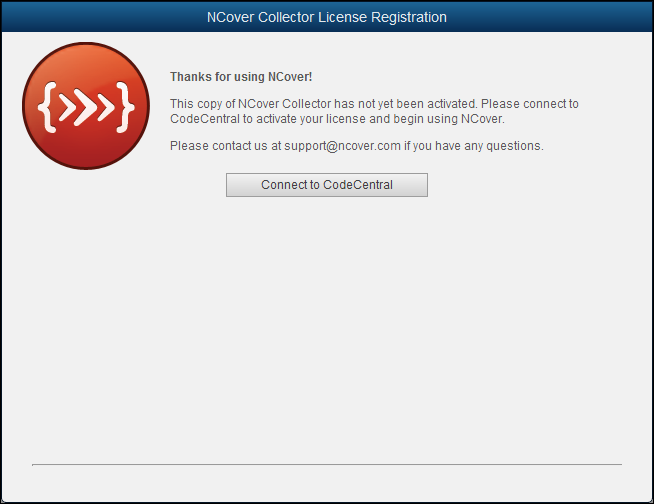 Connecting to the Code Central Server
Since Collector depends on connectivity to Code Central, you're prompted to connect to the Code Central server at registration.
Click Connect to Code Central Server.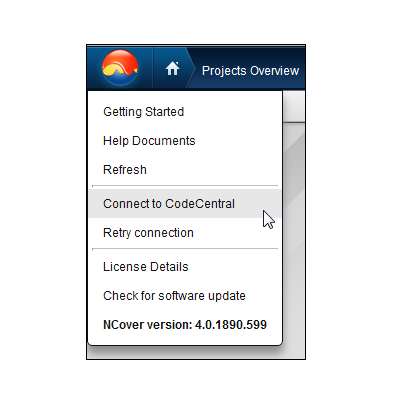 Code Central Server Name -- The Code Central server URL. This address will be either http://(server name):11235 or http://(ip_address_of_server):11235
Username - A valid username as entered in the Admin section of Code Central.
Password - A valid password for the username entered above.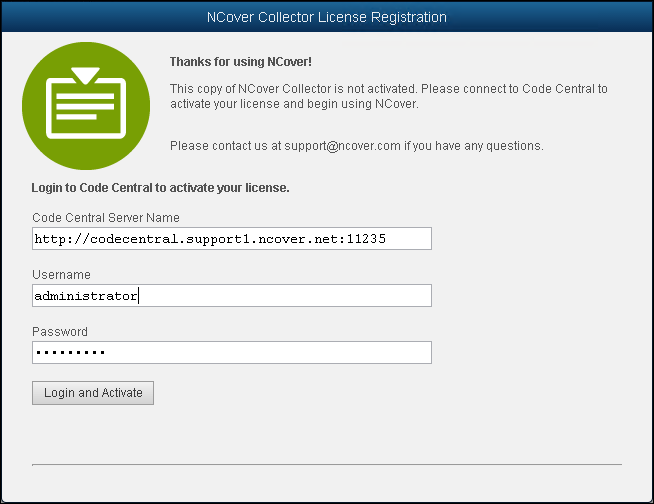 Click on the Login and Activate button and Collector will contact the Code Central server. If the connection info is valid and the Code Central service is running, a success message will display.
When you return to the Collector Home view, the Code Central button on the "Projects Overview" panel shows you that Collector is connected to Code Central.